The Leica M9 files are loved for their feel and look. The camera's undisputed Achilles heel, however, is the high ISO output; a deal-breaker for some since day one as the M9's IQ wasn't too much of an advancement compared to the M8's. It is easy to live with the M9's noise, but frustrating when seeing what imaging technology is up to since long ago with ISO 800 looking like base ISO. So will the next generation M (240) negatively or positively surprise? Maybe two stops of additional usable ISO space, offering more usable information? Let images speak for themselves:
According to Dr. Ulrich Rohde, who kindly provides these test images and can't emphasize enough the superiority of the new generation M, the Leica Typ 240 offers bigger dynamic range, therefore more latitude for varying the exposure and more flexibility for post-processing. Well a 6 dB improvement in signal to noise corresponds to about one stop improvement in dynamic range.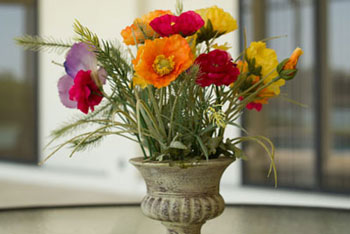 Many reasons why the M keeps noise lower, our earlier article The Leica M Max Sensor Explained goes into the details with Leica and the sensor chip producer summing up to what lengths they went to get the required sensitivity and performance.
Metric-wise, this is easily becoming THEME's longest post so far. For the sake of completeness, at the expense of brevity, below you get all the incremental ISO steps from base to 6,400; out of camera, untouched, so variations apply.
Sample images taken with the Summilux 35mm F1.4; converted and slightly compressed in CS, firmware revision 0.1.9.0, that's still pre-release code at this point, so things only get (even!) better. Promising, to say the least, with smoother noise than the M9 and less of those chrominance noise clumps..
DNGs look more saturated, JPEGs flatter, but the often belittled format is certainly catching up. You can tell from washed out JPEG detail that conversion engine is not final. Also, the ISO 100 DNG sample seems overexposed while simultaneous JPEG looks alright. Don't forget it's the "Pull 100" setting.
Crops below are 100%. Full resolution DNG files are available for download, simply click these ISO 5,000, ISO 3,200, ISO 1,600, ISO 800 or ISO 200 links.
Download a full resolution and check the slightly prominent banding across the glass doors in highest ISO settings. I'm sure this will be ironed out when the M receives serial production firmware.
Differences between ISO 100 and 400 are not too drastic. ISO 400 looks like a sweet spot. ISO 640 still provides nice texture and detail. ISO 1,000 holds reasonable detail, ISO 1,600 seems usable, the more so for prints. What do you guys think? Aside from character, speed of a lens matters less? Maybe a Cron instead of a Lux will do?
BTW, and it's never too late to like us on Facebook, subscribe to our RSS feed and follow us on Twitter and Google+.
Last but not least, for the sake of completeness, with emphasis on unscientific, comparable interpretations of the flower subject by the D600 @ ISO 6,400 (NEF, JPEG) and Leica M9 @ ISO 2,500 (JPEG).
+++ You can order the Leica M from Amazon (black/silver), B&H (black/silver) or Adorama (black/silver).